Manuals & Literature
Remote Codes
Software
Control drivers
Note:
*Certified Savant Profiles Available in RacePoint Blueprint Programming Software Library.
*Crestron Home drivers are available to download on Crestron's driver library website.
Reviews
MRX 720
4 years ago
[YouTube Video] Anthem MRX 720 Unboxing & Dolby Atmos Setup | Anthem Room Correction
Today I unbox the Anthem MRX 720 A/V Receiver. I also run through a Dolby Atmos Setup since it may be a bit confusing since we have to use a computer for Anthem Room Correction.

Techno Dad
Read the full review »
MRX 720
5 years ago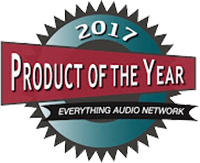 Product of the Year
2017 Product of the Year: Everything Audio Network
If you are in the market for a new surround receiver that is not that expensive, but sounds like it is comprised of better separates, this is your receiver.

—John Gatski, Everything Audio Network
Read the full review »
MRX 720
5 years ago

Stellar Sound Award
Anthem MRX-720 7-Channel Receiver "Nets AKM DAC/140 WPC Amp Section"
If you are in the market for a new surround receiver that is not that expensive, but sounds like it is comprised of better separates, this is your receiver. As stated early in the review we are bestowing a Everything Audio Network Stellar Sound Award and a nomination for an 2017 EAN Product of The Year in the receiver category. I know it is early in the year, but the MRX-720 is a note-worthy, high-performance receiver.

—John Gatski, Everything Audio Network
Read the full review »
MRX 720
6 years ago
The Anthem MRX 720 Home Theater Receiver - High-End With Some Twists
To sum it up, the MRX 720 delivers the audio quality you would expect in a high-end home theater receiver, which is what really counts, as well as providing an excellent speaker setup system, an innovative way of accessing streaming content, and offering practical expand-ability via add-on amplifiers.

—Robert Silva , Lifewire.com
Read the full review »
MRX 720
6 years ago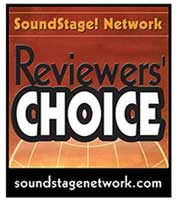 Reviewers' Choice
Anthem MRX 720 A/V Receiver
When I was offered Anthem's MRX 720 for review, I mostly looked forward to using it to listen to Dolby Atmos soundtracks at home. And although I really enjoyed my experience of this surround format, by the end of my listening to the Anthem it seemed mere icing on the cake. What most impressed me about the MRX 720 was its state-of-the-art Anthem Room Correction, its clean amplification, and its effortless streaming abilities. If you're looking for a great-sounding HT receiver that sounds better than other HT receivers while giving up nothing in features, and is simple to use, give Anthem's MRX 720 an audition. I'm sure you'll be as impressed as I was.

—Vince Hanada, SoundStage!
Read the full review »